---
Downtown Trick or Treating is Back!
---
Join us October 31st for Trick or Treating throughout charming Historic Downtown Prosser. This is a free event to the public from 3-5pm on Halloween. Enjoy seeing your local businesses come together and pass out candy. AJW looks forward to sharing this years theme with you on Halloween!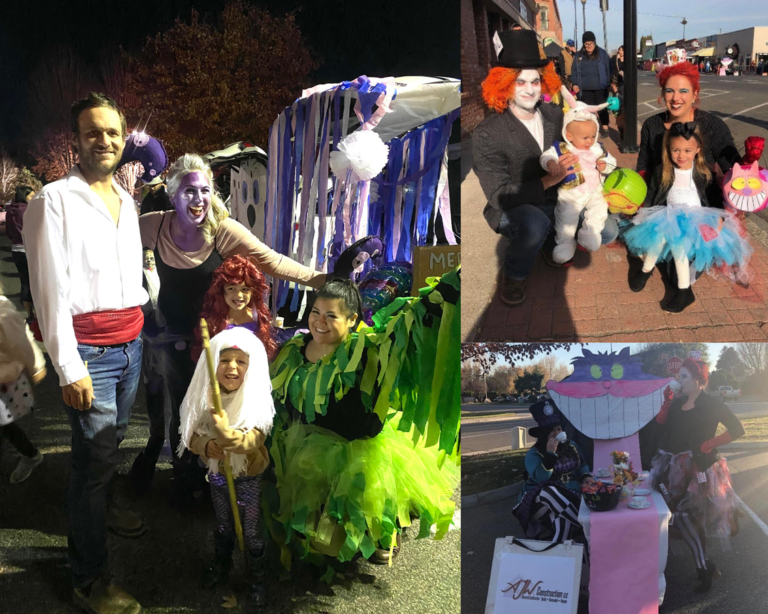 Featured in this photo are the AJW Themes from 2019 (Alice in Wonderland) and 2021 (Little Mermaid).
---
Get to Know…
Finance Director Brandy

---
You may have met Brandy when coming in to pay a bill, ask a money related question, or if you just popped into the office. However, Brandy does so much more behind the scenes than most probably realize. She helps our office run smoothly while also helping organize the finances of each job. Subcontractors, employees, and clients are all impacted by the great work she does.
Brandy has been married to Bill for 27 years and has two sons. They live in tricites where she enjoys traveling, kayaking, reading, and spending time with loved ones. Pictured below is Brandy and her family while on vacation in Mexico.
---
Project Spotlight
---
Kitchens and bathrooms are not all that we do! If you are driving through Prosser you might notice this eye catching structure. Currently through framing, this family will soon be enjoying a wonderful shop on their property!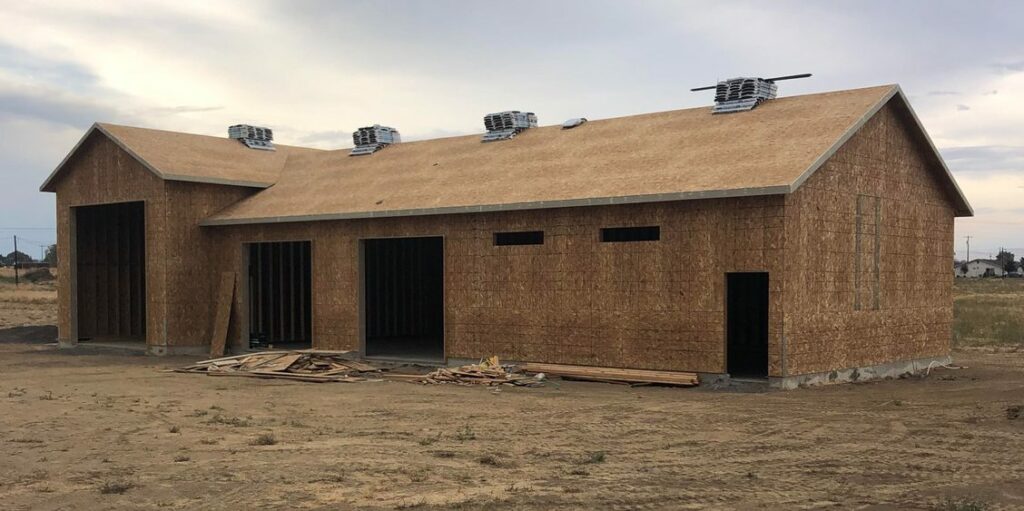 ---
Upcoming Events
---
Downtown Trick or Treating
Date: October 31st
Time: 3-5pm
Location: Historic Downtown Prosser,
Ends at Prosser City Park
Veterans Day Parade
Date: November 11th
Time: 11am
Location: Starts at City Park and winds through Historic Downtown Prosser
Bubbles and Bites
Date: November 12th
Time: TBD
Location: Walter Clore Center
Shop Small Saturday (*Cocoa with Santa and the Princesses)
Date: November 26th
Time: 9am
Location: Historic Downtown Prosser

*These are events AJW Construction will be present at